We are looking forward to your visit!
Or ask for an offer: jarvesilma@gmail.com, +372 513 2507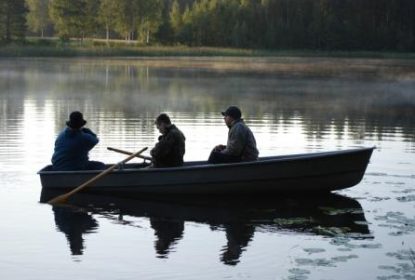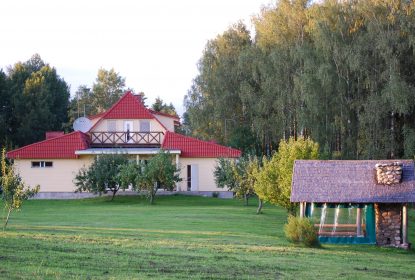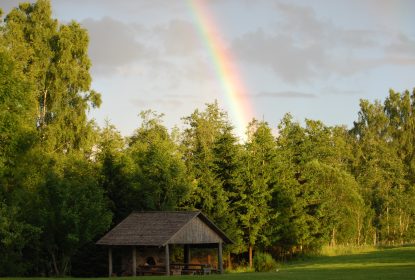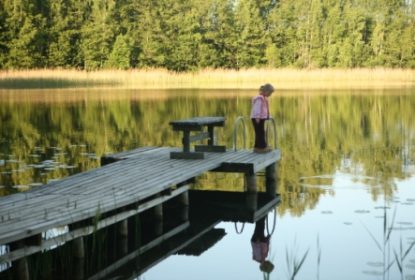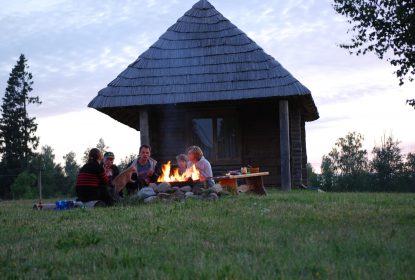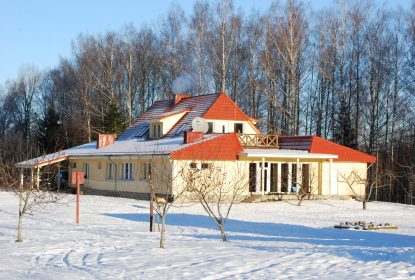 Vacation on the shore of the scenic Virtsjärv
Tõrva vald, Valgamaa
We are perfect for families or small collectives. Here you can relax and wipe everyday worries out of your mind or if you are a business owner it is a perfect location for a seminar or a company retreat.
Here it feels as if the time has stopped - being surrounded by nature, the only thing you can hear is birdsong and wind in the trees.
Our complex consists of the main guesthouse and the side guesthouse. In the main guesthouse there are beds for 15-20 persons and in the side guesthouse there are beds for 9-13 persons. In the main house there is a banquet hall for up to 40 guests.
There is a playground for children. On the lake shore there is a bridge and a boat for the guests to use.

Väga hea koht nii ööbimiseks kui ka puhkuse veetmiseks 🙂 ☺Asukoht sobis ideaalselt meie reisi plaanidega. Maja väga ilus ja vahva sisekujundusega, trepp ÄGE !! Kõik vajalik olemas, eriti köögis. Järv kohe maja juures, paadiga sõitmise võimalus , ujumise koht, grillimise koht 🙂 ☹Ainsana võime välja tuua, et padjad olid kahe jaoks meie hulgast natuke liiga kõrged. Inimesed on erinevad ja magamisharjumused erinevad.

Mõnus koht puhkuse nautimiseks. ☺Väga ilusas looduslikult kaunis kohas ja peateelt hea ligipääs. Meie kasutasime ainult üheks ööbimiseks. Aga peredega pikemaks puhkuseks mõnus koht. ☹Ööbisime II majas - trepi ja dušši kasutamise võimalusi võiks parandada.

Exceptional
Superb

Exceptional
☹vedenpaine niin huono Lauantaina että suihku ei pysynyt päällä.

☺Очень приятная хозяйка. Все очень понравилось

Väga tore perenaine, lapsesõbralik ööbimiskoht! Soovitame!
☺Heerlijk rustig aan het water gelegen slaapplaats met lieve, behulpzame mensen, een mooie slaapkamer met eigen badkamer. We hadden eigenlijk voor 1 nacht geboekt, maar waren zo enthousiast dat we gelukkig er een tweede nacht konden verblijven. Echt een aanrader, wij vonden het een dikke tien!